If you would like to learn more about WRAIR's community engagement efforts, partner with us, set up an event or join our mailing list, please contact us at community@eidresearch.org. You can also reach out to any of our team members, and we will respond to your inquiry as soon as possible.
Community Engagement Team
Debra L. Yourick
Debra L. Yourick, Ph.D., has both developed and expanded Army science education programs and fellowships and now leads the office she created as the director of Science Education and Fellowship Programs at the Walter Reed Army Institute of Research (WRAIR).  Over her more than 30-year career, Dr. Yourick has also both taught pharmacology and conducted research at WRAIR on outcomes from traumatic and nerve-agent induced brain injury to identify possible therapeutic interventions. 
Through her strong interests in serving underrepresented groups in science, technology, engineering, and mathematics (STEM) careers, Dr. Yourick co-created with Dr. Marti Jett, the Gains in the Education of Mathematics and Science or GEMS program, under two National Institutes of Health Science Education Partnership Awards (SEPA) from 2000-2006, a program now sustained at more than a dozen US Army research laboratories.
Dr. Yourick manages the U.S. Army Educational Outreach Program (AEOP), high school and college-level programs and also manages, as well as directly advises, junior and senior National Research Council and Oak Ridge Institute of Science Education (ORISE) fellows for her own laboratory and the WRAIR.
Liza Dawson
Liza Dawson, PhD, MA, has worked at the Walter Reed Army Institute of Research since 2019. She has several roles, including Chair of the Institutional Review Board (IRB), Chief of Bioethics, and Research Integrity Officer, as well as working with the WRAIR Community Engagement Team. 
Liza's background is in basic science, human research protections, and bioethics. After completing a PhD at Johns Hopkins University studying HIV virology, she worked in bioethics and science policy for over 20 years. She also completed a Master's degree in Philosophy and Social Policy at George Washington University (GWU). Her current work at WRAIR is devoted to integrating bioethics and research integrity into all aspects of WRAIR's research. 
Liza is dedicated to promoting and supporting community engagement for WRAIR's COVID-19 research portfolio, and helping the research community understand the importance of including community voices and partnerships in clinical research.
Jael Kagai
Jael Kagai, BS, is a Community Outreach and Education Fellow within Oak Ridge Institute of Science Education (ORISE) at WRAIR. Her role includes developing educational and outreach activities to inform, teach and encourage dialogue about clinic trials, identifying effective strategies for supporting the Community Advisory Board (CAB), implementing, and assessing CAB educational approaches, and building and sustaining partnerships with community organizations.
Jael completed her undergraduate education at the University of Maryland, College Park, where she majored in Public Health Science. Since undergraduate, she has supported various public health projects at HJF and Westat.
Kimberly Acosta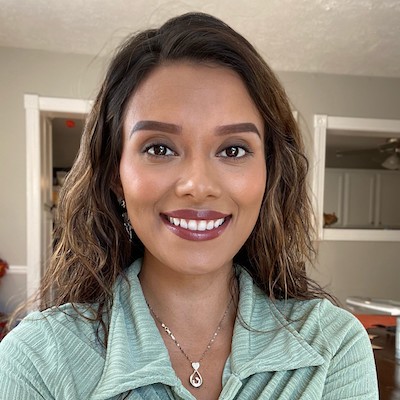 Kimberly Acosta, MEd, is a Community Outreach and Education Fellow within the Walter Reed Army Institute of Research (WRAIR) in Silver Spring, MD. She contributes to the CE program by providing support for all program areas, including Community Advisory Board (CAB), focus groups, and educational and outreach activities with particular emphasis on reaching minority and at-risk populations in the DMV area, especially LatinX communities. Kimberly completed her Masters at University of Maryland, College Park, where she focused on curriculum and instruction. Kimberly's passion for science education has given her experience with multiple counties in Maryland, and she spent three years working with the Science Education team at WRAIR.