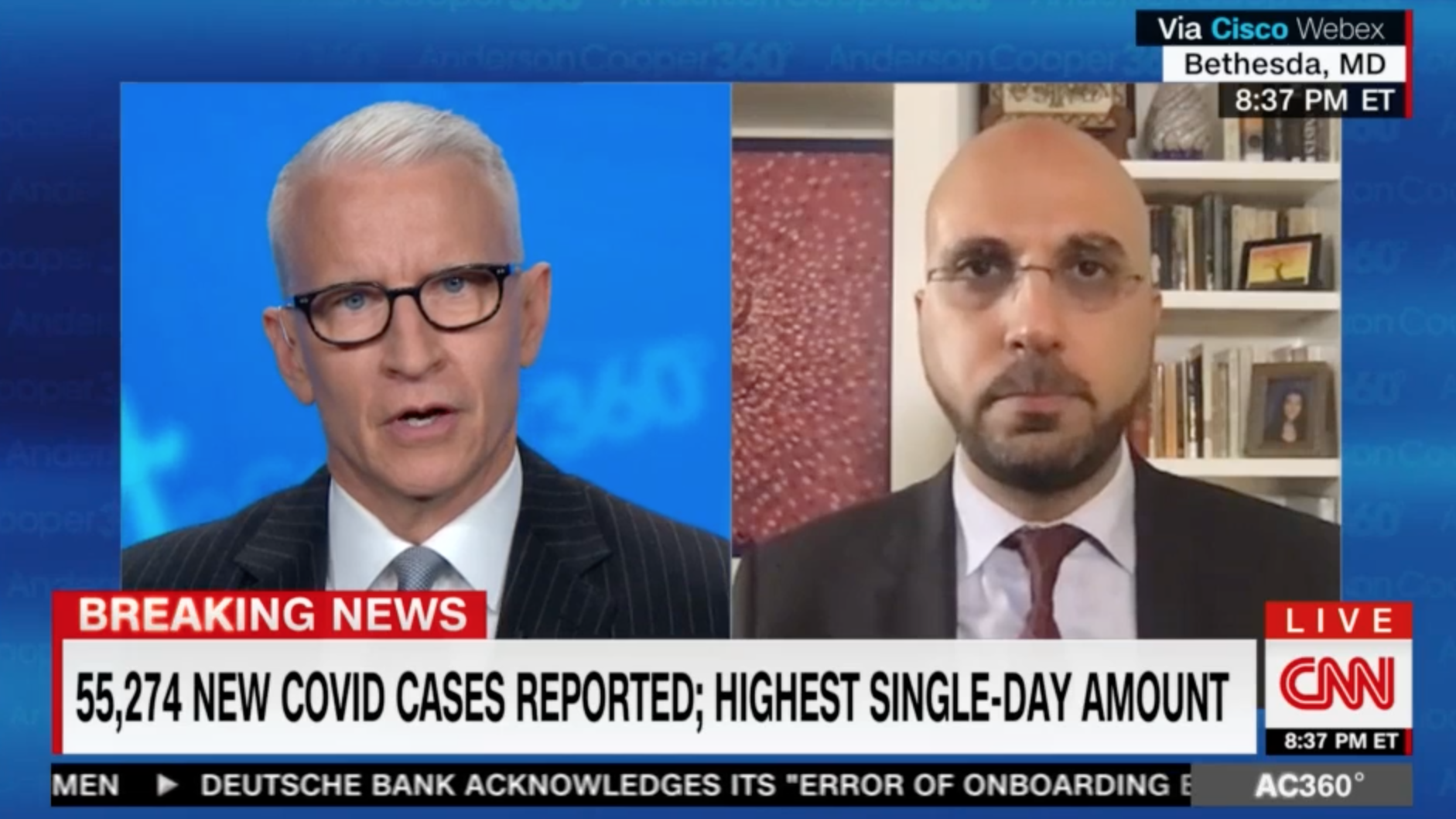 EIDB Director Dr. Kayvon Modjarrad appeared on CNN's Anderson Cooper 360 on July 7 to discuss prospects for a safe, effective vaccine to prevent COVID-19 and, specifically, WRAIR's COVID-19 vaccine candidate.
"I'm very optimistic that we will have a vaccine in the near future," and potentially more than one vaccine, said Dr. Modjarrad. 
He went on to explain the conceptualization behind WRAIR's candidate COVID-19 vaccine candidate built on a Spike Ferritin Nanoparticle platform, called SpFN. EIDB's vaccine is unique because it takes a forward-thinking approach to potentially address mutating versions of SARS-CoV-2 or future known or unknown coronaviruses with one pan-CoV vaccine.